More about this campaign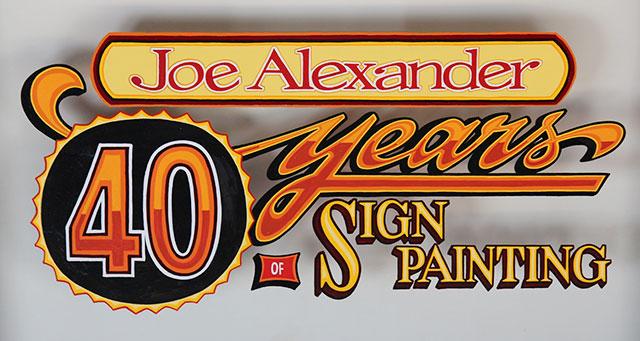 Fayetteville, AR – In Spring 2013, Joe Alexander came to the New Design School (NDS) as a guest speaker to talk to a group of young designers about his career. Alexander is one of the few sign painters left in the country whose work has been created strictly by hand for 40 years. His local work in Fayetteville spans 30 years, and can be found at Petra Cafe, Taste of Thai, Brainstorm, Ink & Glass Tattoo, and Supernova Tattoo and many downtown locations. He began his artistic path during the 1970s, and continues to hone his unique hand lettering craft daily.

In the course of a year, NDS began collaborating with students, alumni, board members and instructors to collaborate with Fayetteville Underground, local businesses and community members to create the New Design School Press with Joe Alexander: 40 Years of Sign Painting as its first publication.

In addition to an e-book and print-on-demand paperback copy, NDS Press is collaborating with local artisans to create a limited edition, handcrafted book that showcases Alexander's work. Collaborators include Lesha Shaver of Little Mountain Bindery, Kat Wilson Photography (www.katwilsonartist.com), and Frank Sharp of Ozark Mountain Family Press and Larry Couch as press operations mentor.

The letterpress pieces will be of Alexander's sketches of his tools.